Schedule a Telephone Psychic Reading with Christine Lynn
First Estimate, How Much Time You Will Require For Your Session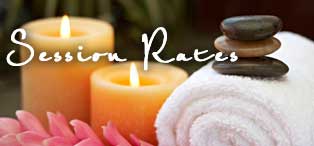 When confirmation of payment has been received, we can promptly schedule a session for you.

I look forward to learning more about you!

Credit & Debit cards processed by PayPal - but you don't need a PayPal account.

There is a $5 fee for cancellations
Please Note: Paypal automatically sends a payment received notice to both of our email addresses. If you don't receive this immediately after making a payment, please check your Paypal account "Notices" settings.
I'll be in touch with schedule choices the same business day of your payment. If your notice is received late in the day or in the evening, I will contact you the following business day.

Christine Lynn's reading sessions are available via telephone, email or online chat. In house personal readings are not currently available. Please see details on the "Get A Reading" page.

International Clients - Services for international readings are available via email sessions or live Yahoo Messenger Chat.

If you're interested in a reading please follow the guidelines for contacting me. I am unable to return personal telephone calls. The best way to reach me is via email – I check emails daily and will respond as soon as possible.

(Occasionally It can take up to 48 hours to receive a response)



Five complimentary minutes for each 30 minute block of time. Share the love - tell your friends
♥

Payment should be sent in advance
before any services can be scheduled due to limited availability.

Some appointments may require scheduling
a few days or more in advance, depending on the available space.

I will make every possible attempt
to schedule last minute sessions, but I can't cancel existing appointments to accomodate - no matter how much I love you!